The best thing she's ever done for herself!
My experience with Mousel's Mixed Martial Arts Academy and The Edge Personal Training has been nothing less than life changing and a genuine blessing.
I was looking for a convenient location downtown to learn self defense and to get my pre- baby athleticism back.
I found so much more than that.
I fell in love with everything about this place. The location, the facility, the people, the strength training, the conditioning, Muay Thai, grappling...
I go every single day they are open, for multiple classes a day and have been since the first day I stepped foot in here, four years ago.
It has become my second home, my fun and my therapy.
The location is perfect and incredibly easy to get to.
The facility is immaculate, the layout and equipment are very well thought out and efficient.
There is an immediate sense of comradery amongst everyone. Wether it is your first day or if your a veteran, you feel welcome and comfortable. Everyone is always willing to inspire and help you.
The Owner Tim Mousel is a Master of his craft, an exceptional Trainer & Instructor. He is a life Coach, he has changed my life as well as countless others.
All of the Trainers here are exceptional!! Tim, Stan, Crystal, Daniel, Roy, Ryan... they are all knowledgeable and highly skilled instructors.
They personalize each and every work out and keep you excited about coming to class each and every day. They are all professional, motivating and very fun and positive.
Their attention to detail, technique, form, nutrition and safety are top notch.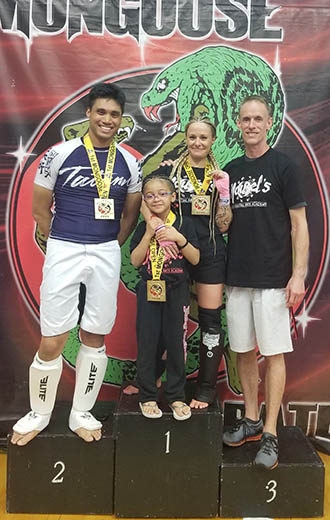 The workouts are challenging, fun and creative and consist of modifications for everyone... you choose your level of intensity, as long as your challenged.
I leave The Edge Personal Training / Mousel's Mixed Martial Arts Academy each day feeling invigorated, so accomplished and ready to take on life with my head up and a smile on my face!! If your ready to commit to a healthier happier life style, I promise you, you will not be disappointed. This is by far, the best thing I have ever done for myself!